Welcome to Cascade Kennels!
Cascade Kennels has been in operation in Woodinville since 1975 on a heavily wooded rural site. The entire facility was rebuilt in 1999 within two fully-enclosed heated buildings to provide modern, clean, comfortable, safe and secure environment for our guests.
We are a full-service pet care facility for dogs and cats offering a broad range of services including boarding, grooming, and daycare. 
We want our guests' stay to be a pleasant, enjoyable & relaxing experience. Your pet's idea of a vacation is socializing with other pets & enjoying activities.
In designing our facility, we kept in mind the natural habitat of your pet which allows us to provide care in the healthiest way. We focus, not only to the basic physical needs of your pet, but also to their emotional & psychological needs.
The efficient design maximizes individual, personalized and quality care. We employ a very loving, knowledgeable and caring staff, who make special adjustments and provide extra time as needed for each individual guest.
We take pride in having an open-door tour policy. No "tour hours," no advance notice, no appointments. We're confident that our facility is clean, and our guests are happy and well cared for at any given time of day, so we're happy to show you around and answer all of your questions. Your pet is a beloved family member, so you should feel great about whoever you entrust their care to.
We encourage you to tour any pet care facility that you consider!

Choose from basic dog boarding to luxury activity packages. Our boarding is designed to be a comfortable, enriching, and engaging experience.

Learn more about our cat boarding services including our private condos, cozy nooks, play rooms and room service for the finickiest palate.
Imagine your best friend relaxing with new friends in our doggie daycare while you are away for the day. Find out if daycare is right for you.

Pamper your pet in our modern, air-conditioned grooming salon where each guest can receive a professional groom or bath.

Learn more about our training options including private lessons, group classes, and board & train. We have a class for everyone!
Whether they spend time in our doggie daycare, going on hikes, enjoying a cuddle session, or just staring at the fish in the aquarium, our guests enjoy the loving and attentive environment at Cascade Kennels. Meet some of our biggest fans.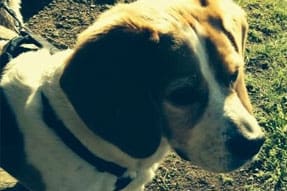 "Because of my busy schedule, my dog has to stay here very frequently, and the kennel is always happy to accommodate me. They take very good care of my dog."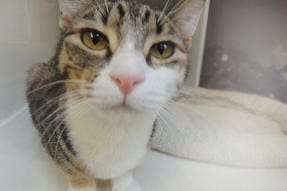 "The people at Cascade Kennels really care about pets. It's not an act. Their facility is spotless and my pets are excited when they arrive. Keep up the great work!"
As a special incentive for new customers to join the Cascade Kennels community and to show appreciation for current customers, we are offering a variety of special offers! Our promotions range from a free night of boarding to $75 off a dog training program.
Visit our special offers page to take advantage of these great deals.
It is very important that we ensure all of our guests have proper vaccinations and that they are up-to-date. We request vaccines be administered at least 10 days prior to your arrival.
To help us continue keeping all of our guests safe and healthy, please reference our Required Vaccinations page.
Cats can be great snugglers when they want to, but they can also be very independent. This is why many people think that it's okay
READ MORE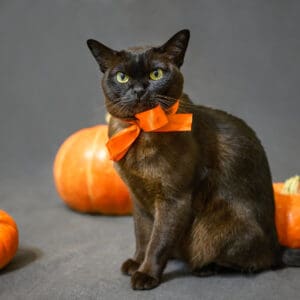 Halloween means spooky decorations and creative costumes galore. Answering the doorbell and hearing kids shout, "Trick Or Treat!" to get candy is a good time.
READ MORE