Our Board & Train program is centered around creating strong communication between you and your dog and empowering you with a working knowledge of practical training solutions. During your dog's continuous stay of 15 or 30 days, their intensive, focused work every day with a professional will show you what your dog can truly achieve. Mid-program lessons and continuing support from our training team will help you create lasting results.
Board and Train programs are scheduled directly with our training department based on the assessment of the trainer and availability of the program.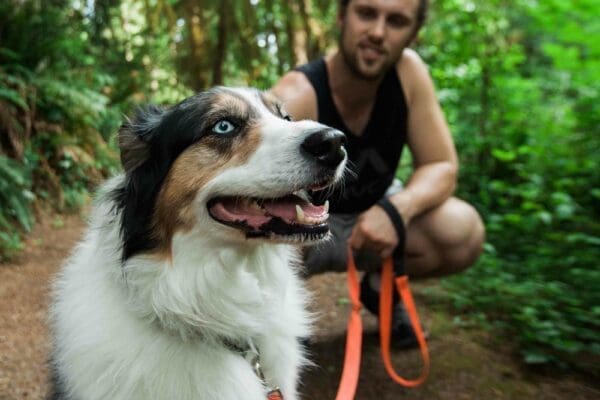 In our 30-Day Program, we have enough time, owner involvement, and follow-up to tackle behavioral issues and build a lasting foundation of basic obedience. Dogs with issues such as leash reactivity, anxiety, and confidence issues have had great success with this program. It can also work well for puppies and young dogs to start them off on the right foot with training, and a lifelong working relationship with their owners. The 30 Day Board and Train is $4,000. 10% Deposit due upon booking.
We offer the 15-Day Program. This is designed for polishing existing skills or taking your dog's training to the next level. This is a structured and goal-oriented program and includes one-on-one lessons with you, similar to the 30-day. The 15 Day Board and Train is $2,200. 10% Deposit due upon booking.
Boarding at Cascade Kennels but have completed a Board & Train program elsewhere? The Refresher program allows your dog to continue training with our trainers while boarding with us. Our trainer will make an assessment of your dog's current training level and consult with you on goals and expectations prior to approval. $32 per day in addition to boarding rate.
Keep your Board & Train Program Graduate's skills sharp with training Work Outs. When you select this, your dog will adhere to the same schedule that they did when in Board and Train and get training time throughout the day. $15 per day.
Our Board & Train Program typically books several months in advance. Reach out today!