Imagine your best friend relaxing with new friends in our new doggie daycare while you are away for the day. Our daycare has over 3,000 square feet of indoor space to run and play and over 1,700 square feet of secure, outdoor play space to sunbathe or take a dip in our kiddie pool.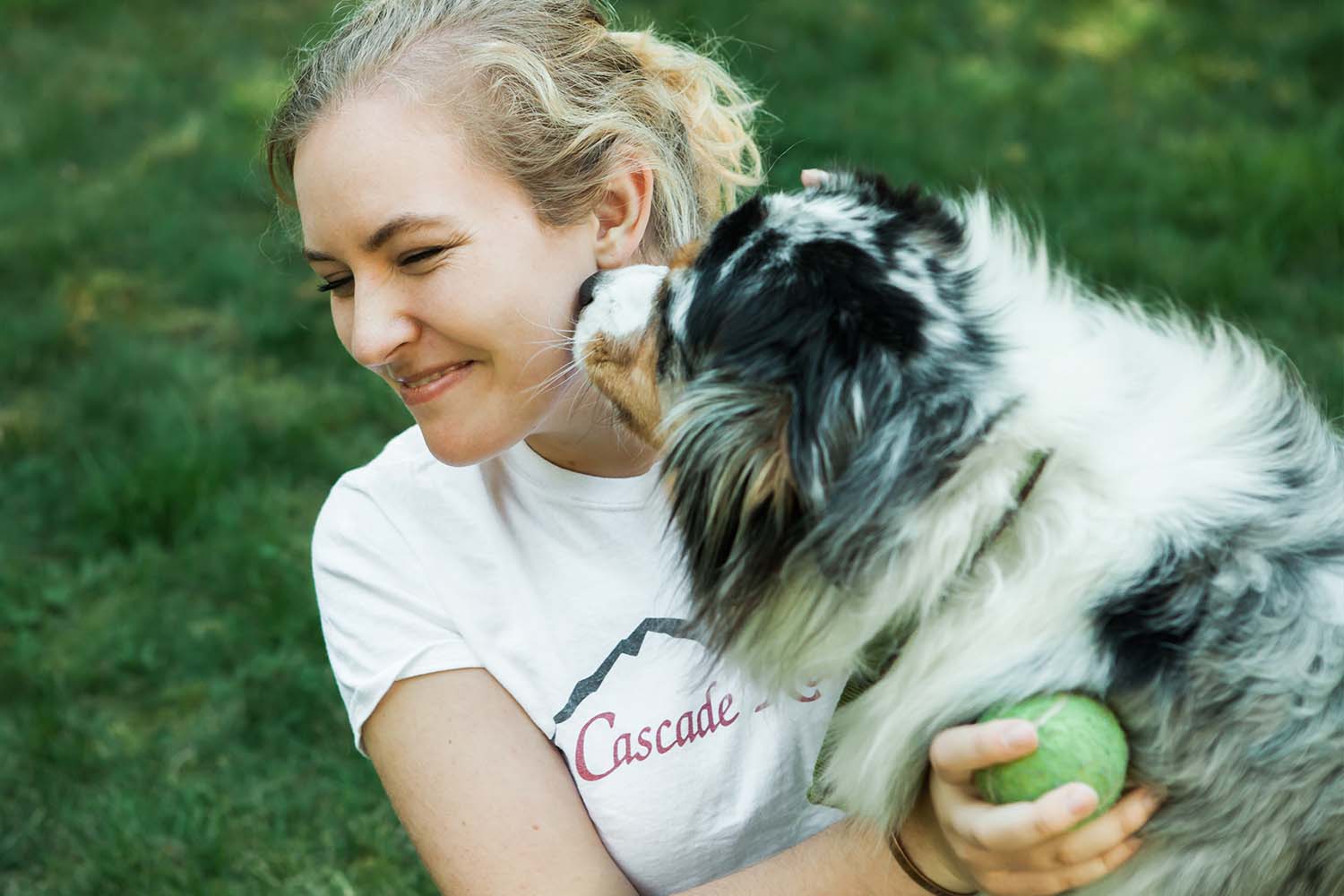 Doggie Daycare requires enrollment
Prior to your pet(s) attending our daycare facilities they must complete our enrollment process. No reservations will be accepted unless the enrollment process is completed.
We are unable to enroll bully breeds, pit breeds, chow chows, akitas, or large mastiff breeds.
Day Boarding
If your dog does not do well with other dogs and would like to spend the day at Cascade Kennels, we offer Day Boarding as an excellent alternative.
While at daycare, your dog will enjoy interaction with both dogs and people. A tired dog is a happy dog, and a happy dog makes for a happy owner! All play groups are continuously supervised and good behavior and manners are strongly encouraged.
If your pup isn't well suited for Daycare, then Day Boarding is an excellent option. With Day Boarding your pup will stay in a standard boarding run and you can add any of the activities available for overnight boarders like walks, play times or cuddles in our cuddle room. See our Dog Boarding page for all the fun options! Just like regular Daycare, you can drop off our dog in the morning and pick them up anytime before we close.
Please review our requirements and be sure your dog is up to date before his or her visit. Please have your veterinarian fax your dog's current vaccination status to us at 425.483.6454 prior to your arrival. We reserve the right to accept or reject your dog from any of our services depending upon our review of its vaccination status.
Required
Bordetella (kennel cough) required yearly
Rabies (either 1 or 3 year vaccine accepted)
DHLPP (either 1 or 3 year vaccine accepted)
We also require proof of a negative fecal exam no more than two weeks prior to your dog's evaluation in addition to the forms outlined on our daycare enrollment page.
Recommended
Canine Flu (both H3N2 and H3N8 strains)
Enjoy ONE FREE DAY of daycare.
This special offer is for all customers who have not previously used our doggie daycare services. We're so sure you'll love our doggie daycare, we're giving away a free day plus a free behavior evaluation! Just mention this offer when scheduling the initial behavior evaluation.
This chart shows our basic rates for doggie daycare. Please note that doggie daycare requires an enrollment process and evaluation before reservations are taken.
| FOR PERIOD OF | RATE |
| --- | --- |
| Half Day | $25 |
| Full Day | $35 |
| 5 Day Package* | $165 |
| 10 Day Package* | $310 |
| 20 Day Package* | $580 |
| Introduction/Evaluation | $20 |
| Day Boarding | $21 → $24 effective 9/5/23 |
*5, 10, 20 day packages must be used within six months of purchase.