Our guests enjoy their own spacious indoor kennel run with a cozy, raised dog house adjoining their run. While we have individual runs, dogs from the same family can be housed together during their visit. We encourage you to bring bedding, food, treats and toys from home for your dog's comfort.
Take a Tour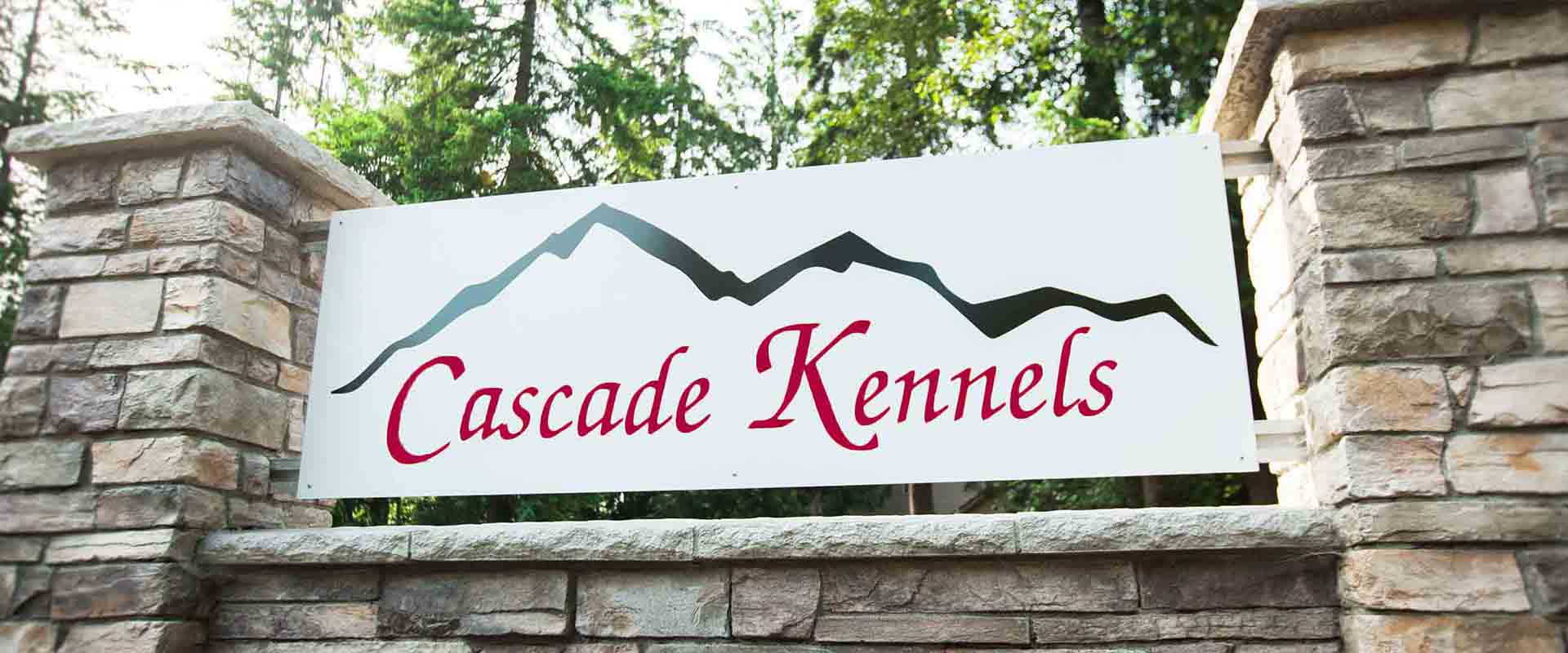 We encourage you to tour any pet care facility!
We take pride in having an open-door tour policy. We're confident that our facility is clean, and our guests are happy and well cared for at any given time of day, so we're happy to show you around and answer all of your questions. Your pet is a beloved family member, so you should feel great about whoever you entrust their care to.
Special Offer
New customers get one free night of boarding!
Take advantage of this special offer to discover just how much your pets will love it at Cascade Kennels. Offer available to new customers only. Not to be combined with any other offers. To redeem this offer, simply call us and mention the offer or indicate it in the comments section of the online reservation form.
Overnight Boarding
$34/night
Boarding rate for additional dogs is 15% off when boarded together in the same run. Check-out time is 12:00pm (noon). Checking out after 12:00pm will incur additional charges unless your dog is receiving a bath or groom.
Food
No Charge
We encourage you to bring your dog's own food from home, however, if not we will provide Kirkland Chicken and Rice or lamb and rice dry food.
Medications & Supplements
$2.50/Day
We can administer medication and supplements as required.
Potty Walks
(2/day) $6/Day
Our interior kennel design allows dogs to relieve themselves comfortably and sanitarily whenever needed. Most dogs have no issue using their area to go potty, as they have a separate "house" for their bedding and food and therefore are not soiling near their belongings. We closely monitor each dog's potty habits to ensure that your dog is relieving themselves normally. Should your dog be hesitant to "go" in the designated area for any reason, we will add two short "Potty Walks" each day. If the potty walks are necessary, the charges will be waived for the first visit as we will be getting to know your dog's needs and preferences while in the kennel.
Day Boarding
$17/Day
For dogs in need of daytime care (drop off and pick up in the same day), but not well-suited for playing with other dogs in Daycare. Your dog will stay in a standard boarding run and you can add any of the fun one-on-one activities available for overnight boarders, like walks, play times or cuddles. Drop off and pick up anytime during business hours. For dogs who are good with other dogs, please visit our daycare page.
Nature Walk
$7 each
A stimulating walk on our wooded and hilly trails.
Woodland Hike
$10 each
A long hike across the full expanse of our 7.5 acres of woodland.
Park Stroll
$5 each
An easy, leisurely walk around the pond to sniff and stroll at their own pace.
Playtime
$10
20 minutes of off-leash playtime running freely in one of our secure, fenced outdoor play yards playing with balls, Frisbees or other toys with a staff member
Cuddle Time
$10
20 minutes of hugs and cuddles from one of our staff in our pillow-filled cuddle room.
Busy Bone
$3 Each
A Kong toy filled with peanut butter, dog cookies or crunchy kibbles in your dog's kennel run.
Nightcap Treat
$3 each
A bedtime treat for your dog just before being tucked-in for the night.
Group Play
$20
For dogs that just want to play, play, play, you can now sign up for a three hour group play time. For the safety of all of our guests, you will need to complete an Enrollment Application, a special Veterinarian Exam form and have an Introduction/Evaluation meeting to be eligible for Group Play in our daycare room. Please see our Daycare page for more information.
Scrambled Eggs w/ Toast
$2
Good old scrambled eggs and toast just like it sounds.
Arroz Con Pollo
$3
Savory Chicken Breast served on a bed of rice.
Beef Stroganoff
$3
Browned beef with egg noodles in a light yogurt sauce.
Chicken Alfredo
$3
Chicken breast with egg noodles in a light yogurt sauce.
Pumpkin Ice Cream
$3
Rich and creamy pumpkin and yogurt ice cream.
Luxury Package Upgrades
We offer Luxury Activity Packages for all dogs from the extremely active one to the sedate cuddle bugs. Each package includes multiple outings to keep your kids busy throughout the day. Choose one of these fun upgrades to create the ultimate vacation for your pet! Please Note: Activity Packages are in addition to the overnight boarding charge.
The Busy Buddy
Do you have a busy pup? This package is designed for the dog that enjoys a day filled with a lot of activities. The Busy Buddy includes:
A Nature Walk
A Woodland Hike
Off-leash Playtime
A Nightcap Treat before bedtime
Cuddle Package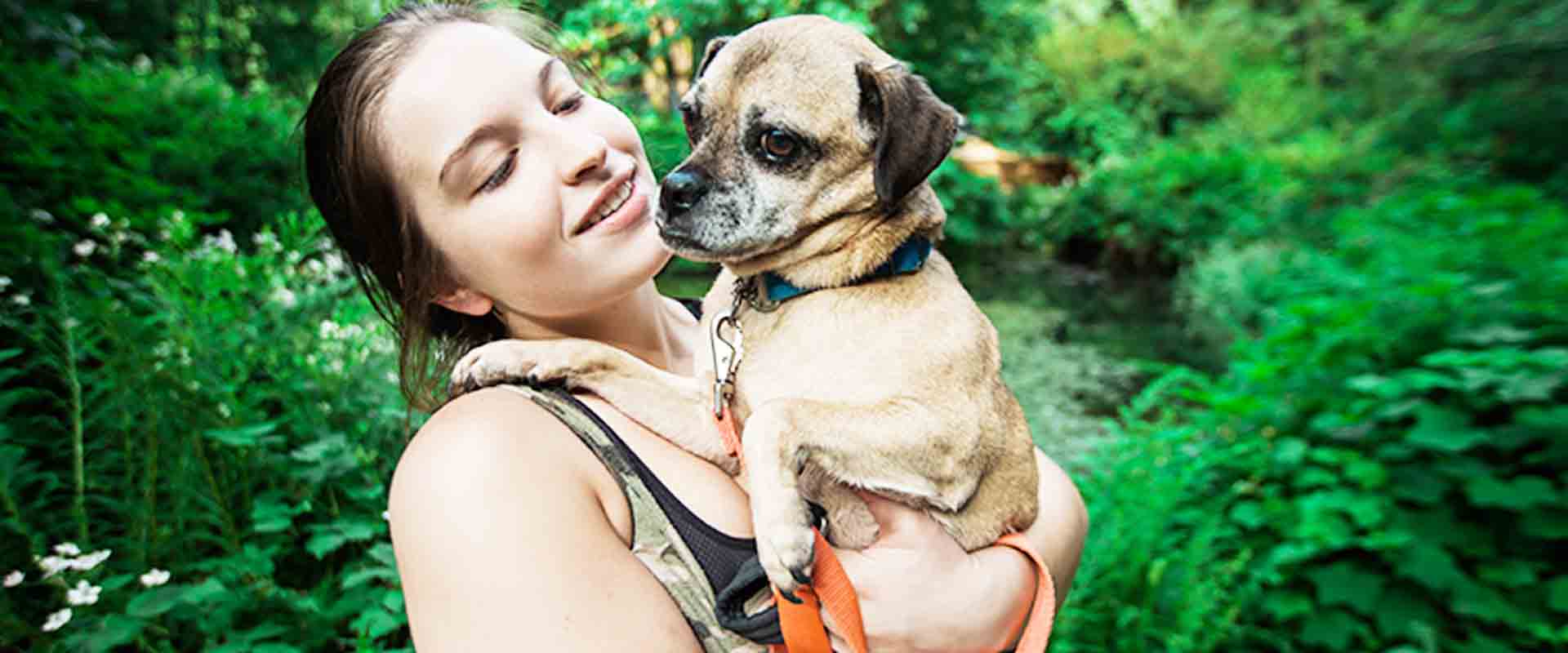 This package is designed for the mellow, sedate dog. Your pup will spend the day getting slow-paced activities and personal cuddle time. The Cuddle package includes:
Two Nature Walks
A Cuddle Time
A Nightcap Treat before bedtime
Sportsman Package
We have designed this package to entertain the "working" dog. This package is ideal for the dog that loves to run, play, and get a good work out. The Sportsman package includes:
Two Off-leash Playtimes
A Nature Walk
A Nightcap Treat before bedtime
*Prices are in addition to daily boarding charges.