Our guests enjoy their personal spacious indoor kennel run with a cozy, raised dog house adjoining their run. While we have individual runs, dogs from the same family can be housed together during their visit. We encourage you to bring bedding, food, treats, and toys from home for your dog's comfort.
Our kennel runs are open and allow the dogs to see each other and interact with their surroundings at all times. This provides mental and physical stimulation even when they are relaxing in their run. Dogs that enjoy socializing can do so, while more shy dogs can feel safe and secure in their surroundings with the reassurance of knowing what's going on around them. Also, our staff can see the dogs even when they're not directly in the kennel run.
Our facility is surrounded by 7.5 wooded acres and ponds. We are located near many beautiful and protected nature preserves, and our property is well cared for to maintain the integrity and health of the nature around us. This means your dog gets to truly enjoy natural Northwest beauty during their visit. We make every effort to constantly improve the efficiency and design of our facilities to stay current with best practices in the pet care industry.
A clean and fresh environment is important to maintaining our guests' health and comfort. Our facility has a unique, innovative cleaning system that gives us the ability to clean constantly throughout the day without the use of harsh, irritating chemicals. Each kennel run has a slight incline leading toward a partially enclosed canal. As we see any messes appear, we can rinse the run down quickly and easily into the canal and flush it entirely out of the building. This is why, when you step into our facility, you will find that there is very little odor from either dog waste or cleaning agents. If cleaning is consistent and thorough throughout the day, there is no reason that a boarding facility should not smell fresh and look tidy.
Our accommodations are set up with your dog's instincts in mind. Because there are two separate areas they have access to (the dog house, which holds their bedding, and the more open kennel run), most dogs feel comfortable relieving themselves in the more open part of their enclosure. Your dog's housebreaking is not compromised by this, as they are still maintaining the concept that they do not soil where they eat and sleep (which would be the dog house).
We closely monitor and record every guest's potty habits so that, if a dog is hesitant about relieving themselves in their kennel run, we will take them out on a regular morning and evening walk. These are the only activities we add at our discretion, based on our observation of them. If they are necessary, we do not charge for them on the first visit, as we will not know if they are needed until we can observe your dog in the kennel. If potty walks are needed, there will be a $6 per day charge on future visits.
Our exceptional staff is the key to the high quality standards of care that we set for ourselves. Part of what helps our staff give their very best every day is the way we structure our staffing. Rather than overloading our caregivers with excessive duties ranging from feeding to exercise to grooming, we have departments with specific focuses.
Our kennel technicians are responsible for maintaining our guests' comfort, health and wellness. Their duties include feeding, medicating, attending to the dog's needs as they arise, taking detailed notes and developing care plans, and cleaning throughout the day. Our techs tend to our guests all day long and into the night. We require a high level of prior experience and knowledge for our kennel techs.
The exercise department handles our guest's fun activities during their visit. By having a team dedicated solely to exercise, we ensure that the kennel techs will be available to care for the dogs at all times. Our handlers are passionate and experienced dog people who choose to spend their time, both personally and professionally, with animals.
In addition, we have employee housing on the property so we have staff on-site 24/7. Our emergency caretakers check on the dogs during noisy, upsetting holidays such as New Years Eve or Independence Day, and are always on-call even outside of their regularly scheduled hours. We also have a company vehicle at the ready if any animal needs to be seen by a veterinarian.
Please review our requirements and be sure your dog is up to date before his or her visit. Please have your veterinarian fax your dog's current vaccination status to us at 425.483.6454 prior to your arrival. We reserve the right to accept or reject your dog from any of our services depending upon our review of its vaccination status.
Required for Overnight Boarding
Bordetella (kennel cough) required yearly
Rabies (either 1 or 3 year vaccine accepted)
DHLPP (either 1 or 3 year vaccine accepted)
Recommended for Overnight Boarding
Canine Flu (both H3N2 and H3N8 vaccines)
See below for additional requirements for dogs in Daycare and Group Playtime
Puppies
If your dog is still a young puppy, please note that we cannot accept puppies until they are fully vaccinated for one year for all of the vaccines listed above, with no boosters left to receive. Typically, the soonest that these vaccines can all be completed is by 16 weeks of age. While your puppy may be cleared by your vet for contact with other dogs and to be in public spaces safely after a certain number of booster shots, your puppy must meet these requirements before boarding.
For more information, visit our vaccinations page.

We encourage you to tour any pet care facility!
We take pride in having an open-door tour policy. We're confident that our facility is clean, and our guests are happy and well cared for at any given time of day, so we're happy to show you around and answer all of your questions. Your pet is a beloved family member, so you should feel great about whoever you entrust their care to. If you are unable to tour our facility in person, you can take a virtual tour here.
New customers get one free night of boarding!
Take advantage of this special offer to discover just how much your pets will love it at Cascade Kennels. Offer available to new customers only. Not to be combined with any other offers. To redeem this offer, simply call us and mention the offer or indicate it in the comments section of the online reservation form.
We offer Luxury Activity Packages for all dogs from the extremely active one to the sedate cuddle bugs. Each package includes multiple outings to keep your kids busy throughout the day. Choose one of these fun upgrades to create the ultimate vacation for your pet!
Please Note: Activity Packages are in addition to the overnight boarding charge.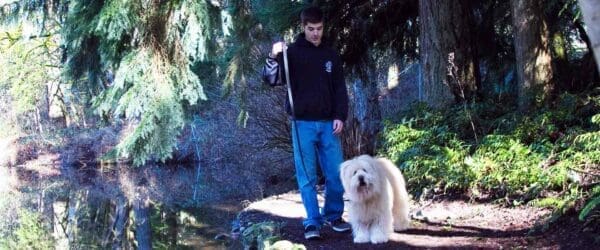 Do you have a busy pup? This package is designed for the dog that enjoys a day filled with a lot of activities. The Busy Buddy includes:
A Nature Walk
A Woodland Hike
Off-leash Playtime
A Nightcap Treat before bedtime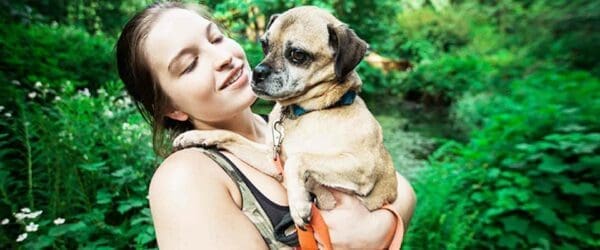 This package is designed for the mellow, sedate dog. Your pup will spend the day getting slow-paced activities and personal cuddle time. The Cuddle package includes:
Two Nature Walks
A Cuddle Time
A Nightcap Treat before bedtime
We have designed this package to entertain the "working" dog. This package is ideal for the dog that loves to run, play, and get a good workout. The Sportsman package includes:
Two Off-leash Playtimes
A Nature Walk
A Nightcap Treat before bedtime
*Prices are in addition to daily boarding charges.